Haryana man on mission to clean up litter from Himalayas
Category : Environment Conservation | Location : National | Posted on 2022-09-26 02:08:44
---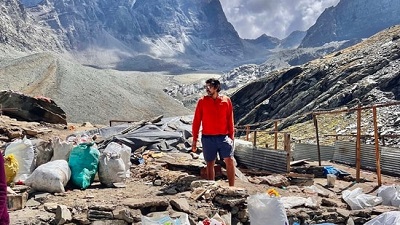 Sangwan says the projects of his foundation, which sustains on voluntary donations, are focused on clean-up drives, waste management and other activities in the rural Himalayan region.
Each December, Sangwan prepares a calendar for the following year and volunteers align their trips accordingly.
"While going up for a trek, we collect all trash. Mainly, we find plastic bottles, multi-layer packaging plastic waste, and then we store it at one location on the route. While returning, we bring it back to the base village and transport it to the nearest facility, he says.
Source: https://www.hindustantimes.com/environment/haryana-man-on-mission-to-clean-up-litter-from-himalayas-101664099493605.html