Sea cucumbers most frequently trafficked marine species in India between 2015 and 2021: Analysis
Category : Marine Life | Location : National | Posted on 2022-09-15 02:48:42
---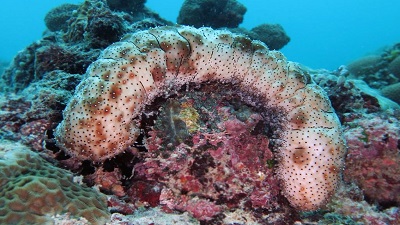 Sea cucumbers were the most frequently trafficked marine species in India between 2015 and 2021, a new analysis by the Wildlife Conservation Society-India (WCS-India) has shown.
Tamil Nadu recorded the highest number of marine wildlife seizures during this period, the analysis added. The state was followed by Maharashtra, Lakshadweep and Karnataka.
The analysis, titled Illegal trade in marine species in India 2015-2021 is based on the assessment of 187 media reports about marine wildlife seizures in India between 2015 and 2021. It recorded illegal marine trade in seven species groups — sea cucumber, coral, seahorse and pipefish, shark and ray, seashell, sea fan and sea turtle.
India's Wild Life (Protection) Act, 1972 currently protects 10 species of elasmobranchs (including sharks, rays, etc), the giant grouper (Epinephelus lanceolatus), all species of seahorses and sea cucumbers, 24 species of molluscs, all scleractinian corals including organ pipe corals, sea fans and sponges.
It also accords protection to a number of cetaceans (marine mammals), marine turtles, otters, crocodiles and sea snakes.
Source: https://www.downtoearth.org.in/news/wildlife-biodiversity/sea-cucumbers-most-frequently-trafficked-marine-species-in-india-between-2015-and-2021-analysis-84926